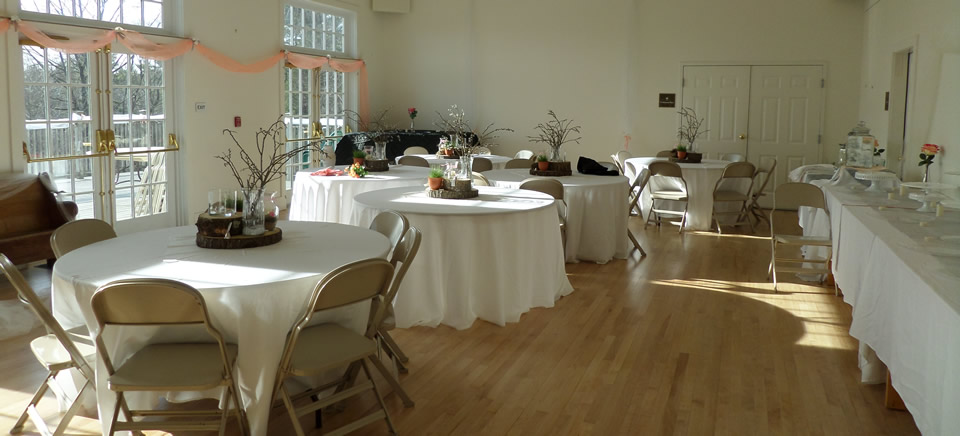 Facilities Information
Apple Hill is located in Nelson, NH, on 100 acres of fields and woods, in the Monadnock Region of southern New Hampshire. Its facilities are available to rent between late August and early June for weddings, parties, conferences, meetings, school groups, and other functions.
In addition to the lawn and garden areas that can be used for outdoor events, we have a number of rooms available:
The Hoffman Auditorium (capacity about 60) is available year round and has a small kitchen with two ovens, a sink, a refrigerator, and a freezer.
The Concert Barn (capacity 120) is an unheated space which can be used when the weather permits. There are full kitchen facilities attached.
Several unheated rustic cabins can be rented for overnight use.
The unheated Rehearsal Barn has several rooms which can be used for small breakout groups.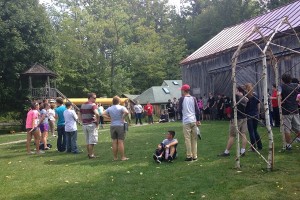 Individual rooms, groups of rooms, or the whole facility can be rented on an hourly, daily, or weekly basis. Rates vary and discounts are available for non-profit groups. For more information or to make a booking, please call 603-847-3371 or email Richard@applehill.org.