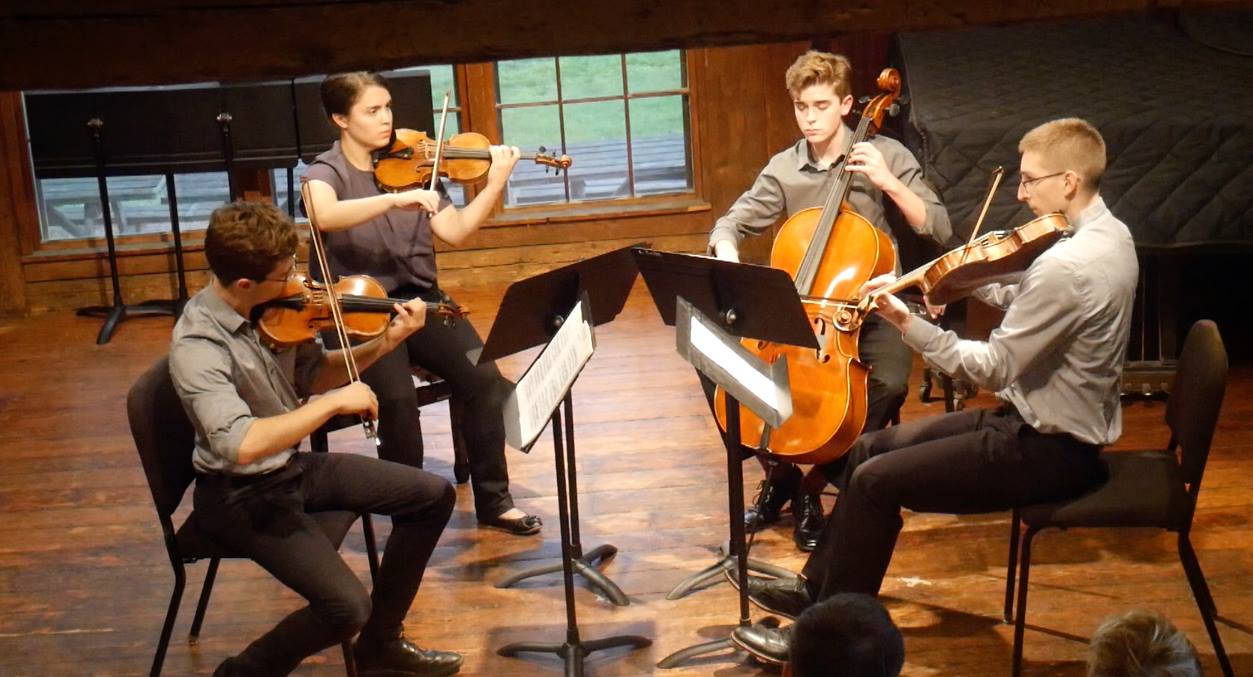 The 2020 application form will be available online later this fall.
The fellowship program at Apple Hill is an opportunity for pre-professional musicians to work exclusively in one ensemble through intensive rehearsals and coachings with Director Lenny Matczynski and members of the Apple Hill String Quartet. Fellowship groups rehearse and are coached for ten days, culminating in performances either as part of the Tuesday Summer Concert Series or a Community Performance in the Monadnock Region. Musicians in the fellowship program participate fully in the Summer Chamber Music Workshop, joining crew duties, performing in student concerts, and partaking in recreational activities.
To apply, fill out our online Summer Chamber Music Workshop application and state in the comments section that you are applying for the fellowship program. Pre-formed groups or individuals can apply; if you're applying with a group, please list their names and instruments in your application. A complete application includes the online application form, $75 application fee (waived for applications received before December 16), and placement recordings. Click here for more information about applications.
Application deadline: January 15, 2020
Acceptance decision dates: February 15
Session dates:
Session I Friday, June 19–Tuesday, June 30/Concert Date: Tuesday, June 30, 7:30pm
Apply Now