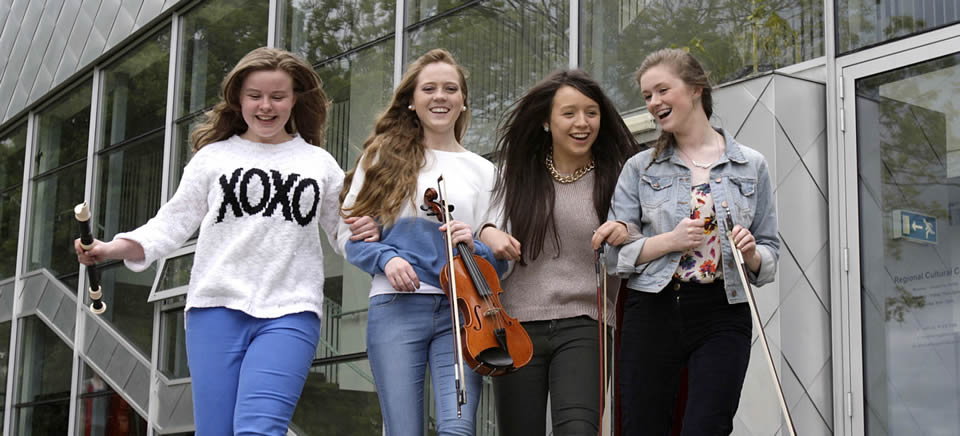 Apple Hill nourishes the soul. – Summer participant from Israel
Playing for Peace is about the power of diversity and acceptance. We break through all types of barriers and boundaries–of playing level, age, experience, gender, economics, sexual orientation, culture, and nationality. It's about equity and decency, it's a true definition of social justice and the common good, and it's all done through people sitting together and playing music.
Because Apple Hill is alive with people from all over the world and the most unlikely combinations of people are doing a task together, our music takes on an added advantage–it's not only an artistic, academic, or technical pursuit at Apple Hill, it is a powerful catalyst for connection. Our educational philosophy of acceptance does not expect anyone to change their true selves–it brings out the truth and realness of each person. And instead of people strategizing to fit in, they find and free themselves and are able to grow, heal, and connect with each other and themselves through music. Learning a piece of music can be difficult, but we believe everyone can learn and this enables our students to gain self-confidence and self-esteem. And since chamber musicians are constantly assessing how they are doing, they develop the skills of discipline and critical thinking.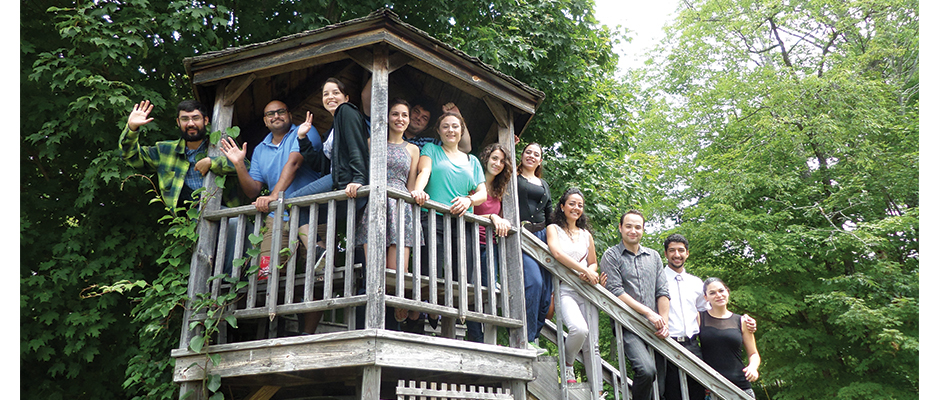 Over the years, Apple Hill has formed partnerships with music programs and institutions around the globe as part of its Playing for Peace program. These include U.S. embassies, universities, schools, conservatories, and youth orchestras in many countries, including Ireland, Turkey, Cyprus, and Jordan, as well as partnerships with Project STEP in Boston; Dallas Young Strings in Dallas, Texas; Community MusicWorks in Providence, Rhode Island; the Juilliard MAP Program in New York City; and schools in San Francisco, Los Angeles, the Baltimore/Washington D.C. metro area, and Memphis, Tennessee. Through matching scholarship programs with these organizations, students are able to attend Apple Hill's summer workshops. Summer participants arrive at Apple Hill from New Hampshire, many U. S. states, and around the world to work with one another in an atmosphere that promotes diversity, creativity, and understanding through excellence in music.