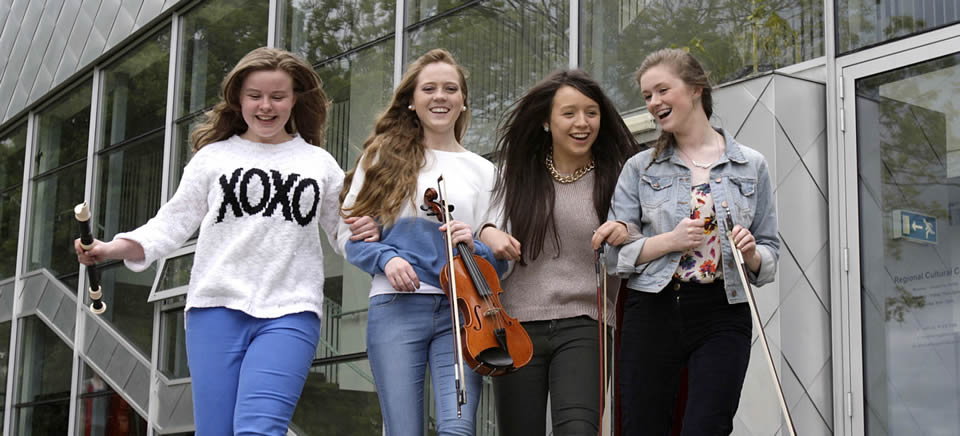 Apple Hill nourishes the soul. – Summer participant from Israel
Central to the mission of Apple Hill is Playing for Peace, an innovative outreach program founded in 1988 that focuses on social change and conflict resolution through music. Apple Hill performs concerts and leads chamber music workshops in areas where there is a history of conflict: the Middle East in Turkey, Jordan, Israel, Egypt, the West Bank/Palestine, and the Greek and Turkish areas of Cyprus; England, Northern Ireland, and the Republic of Ireland; and the Eurasian Caucasus.
They also bring Playing for Peace to many U.S. cities, including New York, Boston, Philadelphia, Dallas, Memphis, Los Angeles, and San Francisco. The principal tenet of Playing for Peace is this: musicians are assigned to play in small ensembles alongside musicians from conflicting communities. For example, Arabs study and perform music with Israelis, Catholics with Protestants, Greeks with Turks, and African Americans with Caucasian Americans. Each ensemble is coached in the skills of chamber music—listening, watching, adjusting, being sensitive and flexible—the same skills needed to work and function effectively in today's contentious world. Participants learn to play music, communicate, and connect with each other in ways that may not be possible in their home communities.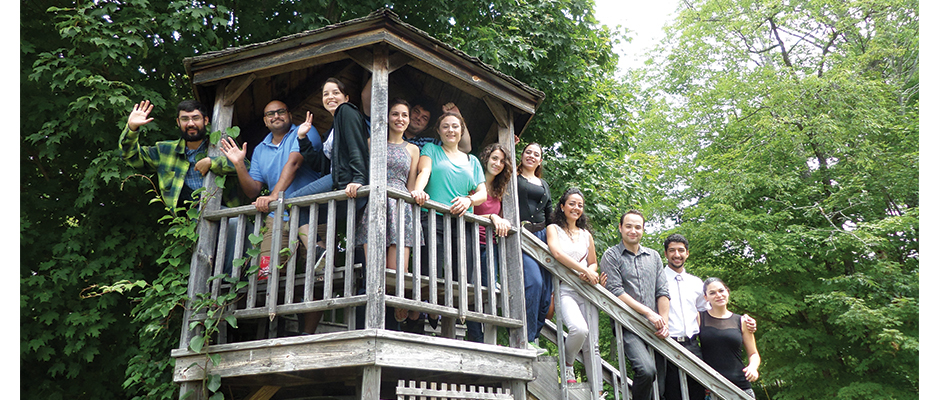 Over the years, Apple Hill has formed partnerships with music programs and institutions around the globe as part of its Playing for Peace program. These include U.S. embassies, universities, schools, conservatories, and youth orchestras in many countries, including Ireland, Turkey, Cyprus, and Jordan, as well as partnerships with Project STEP in Boston; Dallas Young Strings in Dallas, Texas; Community MusicWorks in Providence, Rhode Island; and schools in San Francisco, Los Angeles, the Baltimore/Washington D.C. metro area, and Memphis, Tennessee. Through matching scholarship programs with these organizations, students are able to attend Apple Hill's summer workshops. Summer participants arrive at Apple Hill from New Hampshire, many U. S. states, and around the world to work with one another in an atmosphere that promotes diversity, creativity, and understanding through excellence in music.