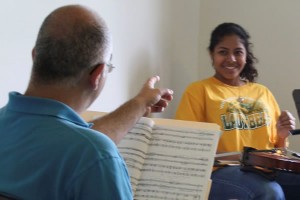 Sessions are full and music assignments for enrolled participants are online here. Happy practicing!
Attending this summer for the first time and wondering what to expect? Visit our FAQ page, get a glimpse of daily life, or contact Amelia at 603-847-3371 or amelia@applehill.org.
2018 applications will be online in the fall.