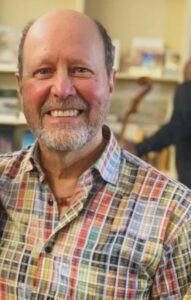 With a career in the performing arts spanning over 30 years, Leonard Matczynski has worked as a concert violist, teacher, and arts administrator. As the Director of Apple Hill, he makes decisions that shape Apple Hill's performance and administrative structure, its concert and touring programs, the Playing for Peace initiative, its long-range plans, and the development of new programs. He is the spokesman for Apple Hill's mission and its representative to the music community, patrons, and audiences.
As a concert violist, he studied with Martha Strongin Katz, Heidi Castleman, and Karen Tuttle, participated in chamber music studies with members of the Budapest, Cleveland, and Guarneri Quartets, and pursued advanced studies at the International Musician's Seminar in Prussia Cove, England with Sandor Vegh. In addition to his teaching activities with Apple Hill, he has been on the faculty of Walnut Hill School for the Arts, New England Conservatory of Music, Boston Conservatory at Berklee, and the Tanglewood Music Center.
From 1993-2007, he was the founding executive director of Boston's Emmanuel Music, responsible for the organization's development through performances of Bach Cantatas; the complete chamber, vocal, and piano works of Debussy, Brahms, Schubert, Schumann, Stravinsky, and John Harbison; operas by Handel, Mozart, and Schubert; as well as innovative collaborations and tours with stage director Peter Sellars, choreographer Mark Morris, and mezzo-soprano Lorraine Hunt Lieberson.
Outside of Apple Hill, he was one of the founders and past chairs of Arts Alive, an organization that promotes arts and culture in the Monadnock region of NH, and was chosen to participate in the 2016 Leadership NH program, a program that increases civic involvement in communities by educating and connecting leaders from throughout the state of NH.