Learn about Director Lenny Matczynski and the Apple Hill String Quartet.

Richard Anderson, Facilities Manager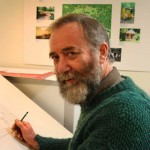 Richard Anderson was born in London, grew up in London and Norwich, Great Britain, and studied physics at the University of London. He worked as a builder before meeting his wife, Suzanne, and moving to the US. He has worked in construction in Oregon and Pennsylvania, taught wood-working at a Waldorf School in San Francisco, and taken care of developmentally disabled people in New Hampshire. After settling in Harrisville with Suzanne and their son, Galen, Richard was a bus driver for the Keene Waldorf School. He began working at Apple Hill in 2002, driving the bus and doing odd jobs, and has worked here full time since 2008. He enjoys reading, watching movies and Boston sports teams, skiing, hiking, camping, and traveling.
Contact: richard@applehill.org
Katie Gardella,  Development Officer

Katie has spent most of her career in non-profit fundraising. She started her career in Washington D.C., where she worked on the development staffs of the Washington National Cathedral and the National Parks Conservation Association. She then moved to Seattle and worked as major gifts director at the Tacoma Art Museum and KPLU public radio, where under her leadership the station was awarded the Public Radio Marketing and Development Conference Major Gifts Award. Katie moved to the Monadnock Region in 2003 and launched Prosper Fundraising Strategies, a full service fundraising consulting practice. She is active in the community and serves on the board of the Monadnock United Way and Arts Alive.
Contact: katie@applehill.org
Gail Malitas, Office Administrator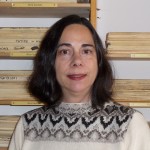 Gail comes to Apple Hill with a varied background. She spent over 15 years as an outside sales rep of industrial products, then parlayed that experience into being a major gift officer at Northfield Mount Hermon School. It helped that she had been a class agent for her Bowdoin class, raising money for the Alumni Fund, for years.
After leaving NMH, she joined the Keene Chorale and was asked to serve on the board, where she is now the Fundraising Chair. She also serves on the board of Monadnock Arts Alive! and Raylynmor Opera.
She started with Apple Hill as a grant writer, and in the summer of 2013 filled in for Amelia as Summer Coordinator for a month. In November of that year she came on as Administrative Coordinator and continues as such.
Contact: gail@applehill.org
Amelia Perron, Summer Workshop Administrative Director

Amelia began her association with Apple Hill in 2003 as a Summer Chamber Music Workshop participant. She joined the staff as Summer Coordinator in 2008, after receiving her Bachelor of Music in violin performance, summa cum laude, from Lawrence University. As a freelance violinist, she has performed with several local ensembles, most recently Symphony New Hampshire, and enjoys playing chamber music. In interludes away from Apple Hill, she has lived, studied, and worked in Paris and Provence. Amelia enjoys reading and traveling.
Contact: amelia@applehill.org