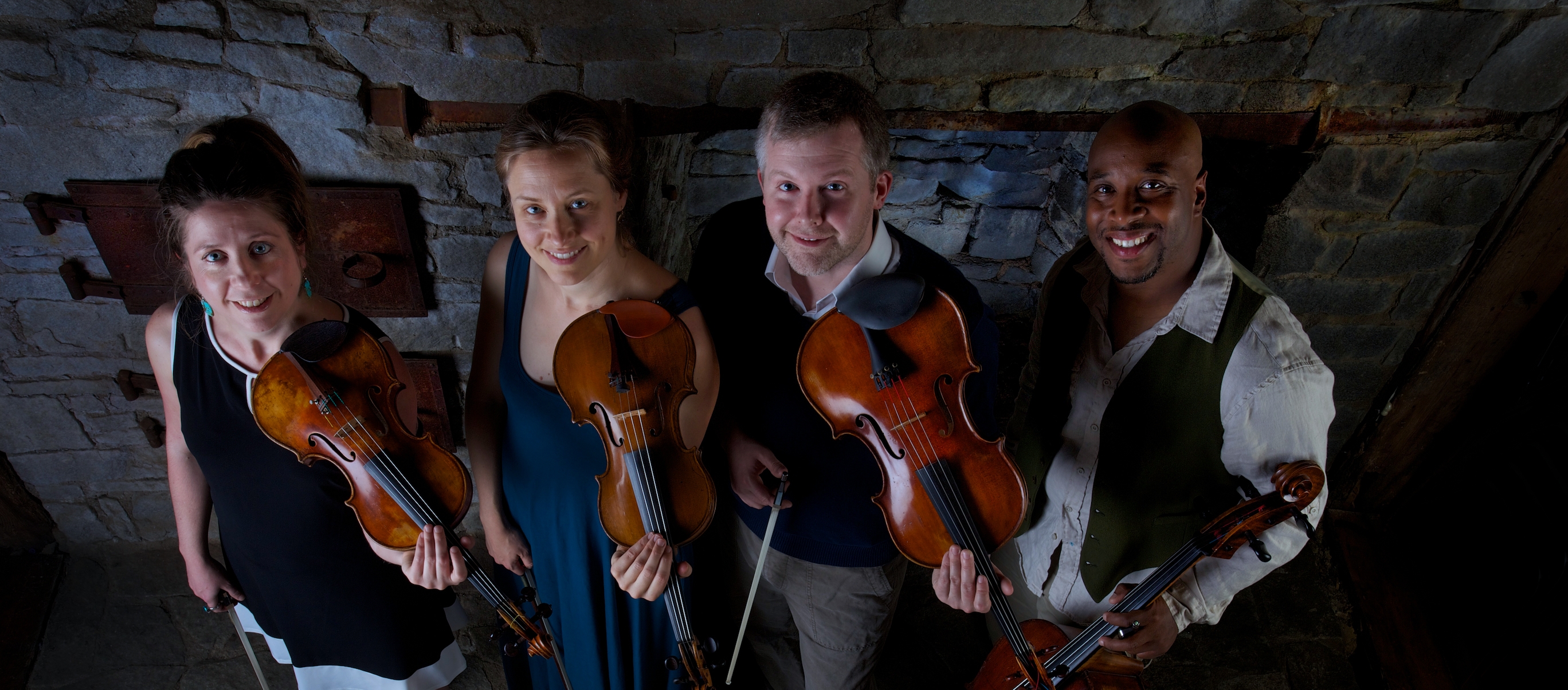 Elise Kuder, violin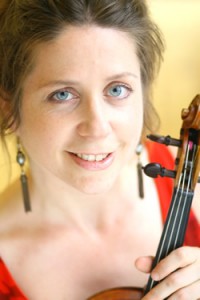 Called "first rate" by the Boston Globe, Elise Kuder is a graduate of the Oberlin Conservatory and The Juilliard School. Her teachers and coaches have included Marilyn McDonald, Joel Smirnoff, David Takeno, Eugene Lehner, Gilbert Kalisch, Robert Merfeld, and Lenny Matczynski. She attended the Tanglewood Music Center where she won the Kohn Award for outstanding musicianship and served as concertmaster of the Tanglewood Music Center Orchestra under Robert Spano and Bernard Haitink. As a Fulbright scholar, Elise studied at the Guildhall School of Music and Drama in London, England. Beginning her association with the Apple Hill Center for Chamber Music as a student at the age of 11, Elise is currently the first violinist of the Apple Hill String Quartet, and has been an artist-in-residence at Apple Hill since 2000. Performing and teaching with Apple Hill has brought Elise to such faraway places as Lebanon, Syria, Israel, Palestine, Jordan, Algiers, Azerbaijan, Russia, Cyprus, Turkey, Burma, Vietnam, Malaysia, and Ireland, and as close as the Colonial Theater in Keene, NH. Along with the other members of the Quartet, Elise serves as a Music Director for the Apple Hill Summer Chamber Music Workshop. Elise also helps organize Apple Hill's international and domestic concerts, residencies, and workshops. In her spare time away from Apple Hill, Elise teaches at the Keene Community Music Center, is determined to grow old garden roses in New Hampshire, and practices making the best pizza crust ever.
Colleen Jennings, violin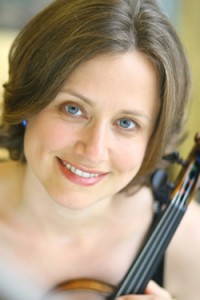 Colleen received a Bachelor of Music degree from Oberlin Conservatory and a Masters of Music degree from Rice University. Her principal teachers include Sergio Luca, Marilyn McDonald and Antonio Pellegrini. She has been performing and teaching around the globe for many years. As a member of the Kammerorchester Basel in Switzerland and a resident there for four years, she toured extensively throughout Western Europe. She recorded several CD's with the group including Beethoven Symphonies 1-2 with Giovanni Antonini and a recording of Modern Classical music with Christopher Hogwood and Emma Kirkby. While in Switzerland, she co-founded the chamber ensemble Ex Luce Color made up of 2 violins and a soprano, which sought to bridge early, traditional, and contemporary music. Most recently, Colleen has played with the New England Piano Quintet, Arcadia Players, the Springfield Symphony, and the Opera North orchestra. She is on the faculty at Smith College. Colleen began her association with Apple Hill as a summer faculty coach in 2010.
Mike Kelley, viola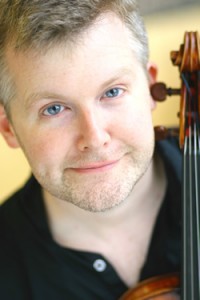 Mike Kelley, viola, graduated from The Walnut Hill School for the Arts and has received degrees from Oberlin Conservatory and The Juilliard School. His teachers have included Leonard Matczynski, Jeffrey Irvine, and Karen Tuttle. A Primrose International Viola Competition finalist at the age of 18, Mike joined the resident ensemble of the Apple Hill Center for Chamber Music three years later and has been performing and touring internationally with the group for over 20 years. He is the Music Coordinator of Apple Hill's Summer Chamber Music Workshop where he directs sessions, performs concerts, and coaches chamber music throughout the summer in New Hampshire. An active composer, Mike has been a Teaching Fellow in Electronic Music at Juilliard, and a guest lecturer at Harvard on the subject of electronic dance music. Under a pop-disco alias, he has performed worldwide in clubs such as Webster Hall (NYC), the O2 (London), and Berghain (Berlin), and has written and produced music for many pop acts, including Metro Area, Caribou, Madonna, and Pharrell. His albums have recently been selected for the "best of the decade" lists of music magazines Stylus and Fact, and have been highly recommended by Entertainment Weekly, Pitchfork, and the Guardian.
Rupert Thompson, cello
Rupert Thompson, cello, made his solo debut with the Baltimore Symphony Orchestra at the age of 18. He has studied with Mihaly Virizlay and Timothy Eddy, holding degrees from the Peabody Institute (BM) in Baltimore Md; and SUNY Stony Brook of New York (MM and DMA). Rupert has received a career grant from the Concert Artist Guild, as well as the C.D. Jackson Memorial Award of Merit from the Tanglewood Music Center. Live radio broadcasts of his solo engagements include WFMT of Chicago and WQXR in New York City. He began his association with Apple Hill as a resident artist in 2000 and is now cellist of the Apple Hill String Quartet where he tours around the world through Apple Hill's Playing for Peace program. In addition to his active concert schedule, Rupert is also a photographer, a screen writer, and served as film composer for the award-winning movie Sensation of Sight.
---
Performance
Since its founding in 2007, the Apple Hill String Quartet has earned praise around the world for its concerts presenting interpretive mastery of traditional repertoire – including Haydn, Mozart, Schubert, Schumann, Beethoven, and Ravel – as well as for world premieres and commissioned pieces. As resident musicians at the Apple Hill Center for Chamber Music, the Quartet is featured in the summer concert series held every Tuesday night at the Center in Nelson, N.H. These concerts attract hundreds of visitors and have become a mainstay of the Monadnock area summer music offerings.
Education
Education is an integral part of the Quartet's mission. For three months in the summer, the Quartet comprises the core faculty for five separate 10-day summer workshops held at Apple Hill and attended by 300 participants. During the regular concert season, the Quartet conducts mini-residencies in embassies, communities, schools, and universities from the Monadnock region to major U.S. cities and around the world as part of Apple Hill's Playing for Peace program.
Commissioned Works
As 21st-century musicians, members of the Quartet are deeply committed to the performance of new works. Recent premieres include Traces by Syrian composer Kareem Roustom, commissioned by Apple Hill, Dartmouth College, and Arizona State University, featuring Israeli pianist Sally Pinkas, Syrian clarinetist Kinan Azmeh, and the Apple Hill String Quartet; Crossroads by John Harbison, co-commissioned by Apple Hill and 15 music organizations throughout the U.S., featuring soprano Kendra Colton, oboist Peggy Pearson, string bassist Susan Hagen, and the Apple Hill String Quartet; and Quartet No. 1 by Daniel Sedgwick, commissioned by Apple Hill. Future performances include a work by John Harbison, commissioned by Apple Hill, for solo cello, oboe, string bass, and the Apple Hill String Quartet, to be premiered in the summer of 2015. The Quartet's project, "Around the World with Playing for Peace," features the rich multicultural repertoire of countries visited through the Playing for Peace program. Featured composers have included Victor Ullman and Erwin Schulhoff, both of whom perished in Nazi concentration camps; Turkish composer Ekrem Zeki Ün; Armenian composers Alan Hovhaness and A. Zohrabian; Syrian composer Kareem Roustom; and American composers Roger Sessions, John Harbison, Tom Oboe Lee, Meredith Monk, Lawrence Siegel, and Charles Ives.