Apple Hill String Quartet, Artistic Directors & Resident Artists of Apple Hill
Called "dashing and extraordinary" by The Strad Magazine, the Apple Hill String Quartet are the Artistic Directors and resident musicians at the Apple Hill Center for Chamber Music, winner of the CMAcclaim award from Chamber Music America. The Quartet serves as the Music Directors for Apple Hill's Summer Chamber Music Workshop in Nelson, New Hampshire, cultivating connection and understanding among people of diverse backgrounds, cultures, playing levels, and ages through music performance and education centered around the values of acceptance, inclusivity, creative expression, and encouragement.
During the regular concert season, the Quartet performs concerts and conducts residencies locally in NH, nationally in major U.S. cities, and internationally around the globe—in venues as diverse as the Curtis Institute of Music, Oberlin Conservatory, the University of Iowa String Quartet Residency Program, the Hopkins Center for the Arts at Dartmouth College, ChatterABQ, Burncoat High School in Worcester, Project STEP in Boston, Cedarcrest Center for Children with Disabilities in Keene, NH, the Ketermaya refugee camp outside Beirut, Lebanon, the Moscow Conservatory, the Conservatorio National de Musica in Lima, Peru, the Gitameit Music School in Yangon, Myanmar, and the General Store in Harrisville, NH.
The Quartet's concert programs reflect the diversity of Apple Hill: pieces amplifying new voices, views, and backgrounds in classical music; compositions from places representing the Quartet's global travels and the summer workshop community; and music from the historic canon and new commissions, especially from renowned alumni.
The Quartet has collaborated with members of the Brentano String Quartet, Silk Road Ensemble, Dorian Wind Quintet, Hirsch-Pinkas Piano Duo, New York Philharmonic, and Community MusicWorks in Providence, RI. Members of the Quartet have received degrees from Oberlin Conservatory, the Juilliard School, New England Conservatory of Music, Manhattan School of Music, and a Fulbright Fellowship to London, England.
Click here to visit the press page.
Listen to the Quartet on youtube
Follow us on Instagram
Follow us on Facebook
Apple Hill String Quartet gave outstanding performances of Mozart's String Quartet No. 18 in A Major and Mendelssohn's String Quartet Op. 44 No. 1 in D Major. The coordination of phrasing and the pacing of the movements in the Mozart was such that the music seemed to grow effortlessly in intensity across the four movements culminating with a wonderfully dramatic interpretation of the development section in the finale. If this was simply a joy to listen to, it was exceeded by a truly blistering performance of the Mendelssohn quartet that followed. To hear such committed playing in such an intimate setting was a deeply moving experience.
-Adrian Smith, Journal of Music, Ireland

The Apple Hill String Quartet accompanies [soprano Margot Rood in Heather Gilligan's Battlegrounds for Voice and String Quartet] with commanding energy, excellent intonation, and richly-hued colors.
-by Jonathan Blumhofer, The Arts Fuse, Boston's online arts magazine
Just wanted to mention how significant the Apple Hill Quartet, Myriam Avalos and your visit was for our Conservatory. It was as if you guys had a magic wand and swung it past our students. They feel enlightened with this new understanding of chamber music. They have discovered how to connect among themselves through music and making music. An important change in their and our lives.
-María Isabel Dávila Reyes, Secretaria General, Conservatorio Nacional de Música, Peru
---
Elise Kuder, violin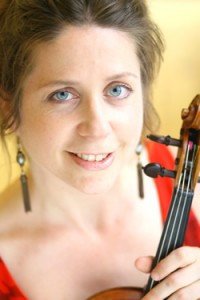 Called "first-rate" by the Boston Globe, Elise Kuder is the first violinist of the Apple Hill String Quartet and a Co-Artistic Director of the Apple Hill Center for Chamber Music where she has been a resident musician since 1998. With Apple Hill, Elise has performed and taught in venues as diverse as the Curtis Institute of Music, Moscow Conservatory, Boston Conservatory at Berklee, Zipper Hall at the Colburn School in Los Angeles, the Institutes of Music in Damascus and Alleppo, Gitameit Music Institute in Burma, the Conservatorio Nacional de Musica in Lima, Booker T. Washington High School for the Performing and Visual Arts in Dallas, the Royal Irish Academy of Music, the Ketermaya refugee camp outside of Beirut, and the General Store in Harrisville, New Hampshire. With the Apple Hill String Quartet, described as "dashing and extraordinary" by The Strad magazine, recent studio recordings include a premiere of Dana Lyn's Suite for Fiddler and String Quartet, a revival of Ahmed Adnan Saygun's String Quartet No. 1, and transcriptions of Purcell Fantasias. Elise serves as a Music Director for Apple Hill's Summer Chamber Music Workshop. Elise is a graduate of Oberlin Conservatory and The Juilliard School where she studied with Marilyn McDonald and Joel Smirnoff. She attended the Tanglewood Music Center where she won the Kohn Award for outstanding musicianship and served as concertmaster of the Tanglewood Music Center Orchestra under conductors Robert Spano and Bernard Haitink. As a Fulbright Scholar, Elise studied at the Guildhall School of Music and Drama in London, England with David Takeno. In her spare time away from Apple Hill, she has performed at the Alhambra Ballroom in Harlem with disco legends Patrick Adams, Black Ivory, and Donna McGhee and teaches violin in the Monadnock region of New Hampshire. Her students have gone on to attend Walnut Hill School for the Arts and Boston Conservatory at Berklee, been selected as concertmaster of the Middle School Honors Performance Series at Carnegie Hall, participated in the New Hampshire All State Orchestra, and learned Bach's Solo Sonatas and Partitas at the age of 82.
Jesse MacDonald, violin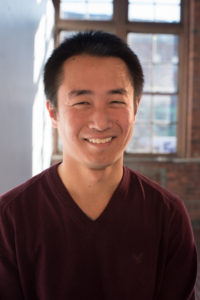 Joining the Apple Hill String Quartet in 2020, Jesse MacDonald has participated and placed in festivals and competitions in the Northwest and Northeast regions of the United States. He first attended Apple Hill's Young Artist Fellowship Program in 2014 as violinist in the Tempest String Quartet, and again in the summers of 2016 and 2018 as the teaching assistant for violin. He previously performed with New York City's Luminaria String Quartet and Boston's Emma String Quartet in performances at NEC's Jordan Hall, the Banff Centre for the Arts, the Metropolitan Museum in New York City, and throughout the New England area. He was also the lead fiddle player for the Broken String Band, a contra dance and swing band based out of Bozeman, MT, for 10 years. He is currently a core member of Palaver Strings (Portland, ME) and the Cape Cod Chamber Orchestra, and has played all over the East Coast with groups such as the Dessoff Choirs with Dr. Malcolm Merriweather, Bergen Symphony, Camerata NY, and with Off-Broadway theaters such as the Company Theatre in Norwell, MA, and the Seacoast Repertory Theater in Portsmouth, NH. Jesse received his Bachelors degree at the New England Conservatory of Music, studying with Masuko Ushioda and Joanna Kurkowicz, and was awarded the Rachmael Weinstock Scholarship for Violin and Hugo Kortschak Award for Chamber Music from the Manhattan School of Music where he received his Masters degree, studying violin with Mark Steinberg.
Read Jesse's blog, From the Core: The journey and musings from a 2nd violinist
Mike Kelley, viola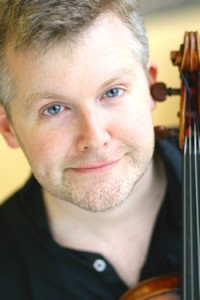 Mike Kelley, Apple Hill String Quartet violist and Co-Artistic Director at the Apple Hill Center for Chamber Music, graduated from The Walnut Hill School for the Arts and has received degrees from Oberlin Conservatory and The Juilliard School. His teachers have included Leonard Matczynski, Jeffrey Irvine, and Karen Tuttle. A Primrose International Viola Competition finalist at the age of 18, Mike joined the resident ensemble of the Apple Hill Center for Chamber Music three years later and has been performing and touring internationally with the group for over 20 years. He is the Music Director and Coordinator of Apple Hill's Summer Chamber Music Workshop where he directs sessions, performs concerts, and coaches chamber music throughout the summer in New Hampshire. An active composer, Mike has been a Teaching Fellow in Electronic Music at Juilliard, and a guest lecturer at Harvard on the subject of electronic dance music. Under a pop-disco alias, he has performed worldwide in clubs such as Webster Hall (NYC), the O2 (London), and Berghain (Berlin), and has written and produced music for many pop acts, including Metro Area, Caribou, Madonna, and Pharrell. His albums have been selected for the "best of the decade" lists of music magazines Stylus and Fact, and have been highly recommended by Entertainment Weekly, Pitchfork, and the Guardian.