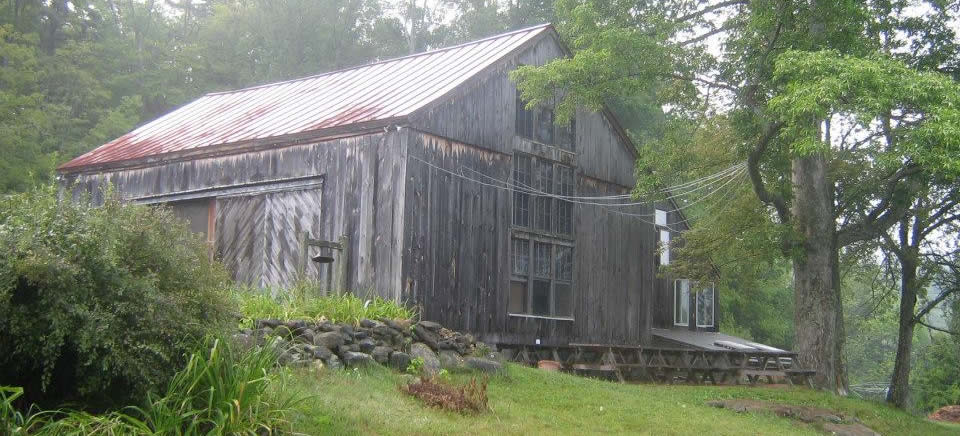 Mission of Apple Hill
Apple Hill exists to create, perform, and teach chamber music at the highest standard, broaden the appreciation of chamber music through the development of educational programs, and cultivate connection and understanding among people of diverse backgrounds and cultures through the Playing for Peace program.
---
Founded in 1971 and situated on 100 acres of fields and woodlands in rural New Hampshire, Apple Hill is a center of chamber music performance and teaching. It is stewarded today by the organization's director, Leonard Matczynski, and ensemble-in-residence, the Apple Hill String Quartet. These professional musicians present concerts and educational workshops throughout the world and, during the summer, teach and coach chamber music to participants of all ages and levels at Apple Hill's Chamber Music Workshop. Each summer, Apple Hill welcomes 300 students and 45 faculty to the Workshop, a program known and loved for its musical depth and warm community spirit. Over 12,000 students have attended since the early 1970s.
Central to the mission of Apple Hill is Playing for Peace, an innovative outreach program founded in 1988 that focuses on social change and connection through music. Apple Hill travels to areas where there is a history of conflict—in the Middle East to Turkey, Jordan, Israel, Egypt, and the West Bank/Palestine; to England, Northern Ireland, and the Republic of Ireland; to the Greek and Turkish areas of Cyprus; to the Caucuses area of Eurasia; and to many US cities, including New York, Boston, Philadelphia, Dallas, Memphis, Los Angeles, and San Francisco—performing concerts and leading chamber music workshops.
The principal tenet of Playing for Peace is this: At the chamber music workshops, musicians are assigned to play in small ensembles alongside musicians from conflicting communities. For example, Arabs study and perform music with Israelis, Catholics with Protestants, Greeks with Turks, and African Americans with Caucasian Americans. We coach each ensemble in the skills of chamber music—listening, watching, adjusting, sensitivity, and being flexible—the same skills needed to work and function effectively in the world. The participants learn not only to play music but also to communicate and connect with each other in ways that may not be possible in their home countries.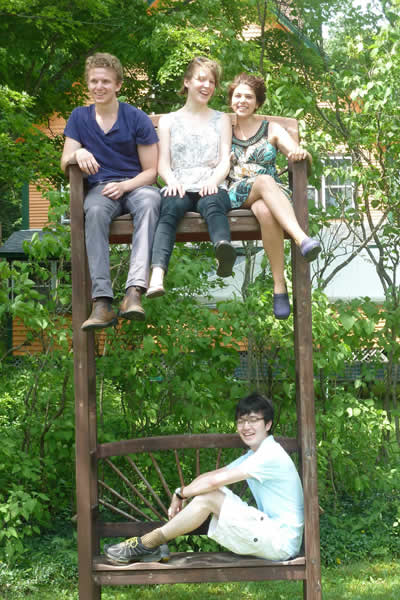 In the early 1990s, Apple Hill started an on-site residency program for Playing for Peace students as part of the existing Summer Workshop. The program offers free tuition, room, and board for residencies of up to five weeks. Participants are once again placed together in chamber groups, coached every day by our renowned faculty, and the experience culminates with a public performance. Apple Hill extends not only musical coaching but mentorship as well. During their residency, the participants experience the warm family atmosphere of Apple Hill and become part of the larger camp community, sharing meals, chores, and social events; creating a unique musical as well as human community.
Over the years, Apple Hill has formed partnerships with music programs and institutions around the globe as part of the Playing for Peace program. These include US embassies, universities, schools, conservatories and youth orchestras in countries such as Ireland, Israel, Turkey, Malaysia, Cyprus, and Jordan, and domestic partnerships with Project STEP in Boston; Dallas Young Strings in Dallas, TX; Community MusicWorks in Providence, RI; and schools in San Francisco, Los Angeles, the Baltimore/Washington DC metro area, and Memphis. Through matching scholarship programs with these organizations, students are able to attend Apple Hill. Participants now arrive from NH, every US state, and around the world to make music with each other in an atmosphere that promotes diversity, creativity, and understanding through excellence in musicianship.
Playing for Peace is considered a unique model for cultural exchange. The goal for this program is to offer everyone a unique opportunity to transcend national and cultural boundaries and create meaningful bonds of friendship and understanding while participating in an exceptional pedagogical program that encourages leadership and the development of confidence, creativity, and ambition.
Apple Hill uses Chamber Music as the educator to teach the importance of leadership, teamwork, and friendship.