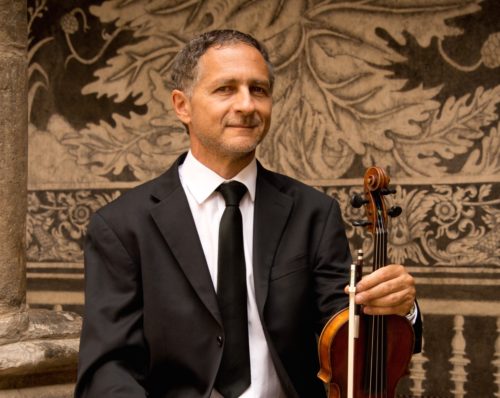 Saul Bitran, first violinist with the award-winning Cuarteto Latinoamericano since 1986,  is a recipient of the highest artistic awards given by Mexico and Chile, namely the Bellas Artes Medal (in 2000) and the Order of Merit Pablo Neruda (in 2014), respectively.
The Cuarteto Latinoamericano, winner of Latin Grammys in 2012 and 2016 as well as the Diapason d'or in 2007, is known worldwide as the main exponent of the string quartet literature by Latin American composers, which the quartet  has recorded in over 70 CDs, for various international labels. These albums have become, according to many music critics, the reference recordings for this repertoire. The sixth and last volume of the Heitor Villa-Lobos Quartets cycle, recorded for Dorian, was nominated for two Grammys in 2002.
Saul is concertmaster of Unitas Ensemble, a Boston-based orchestra committed to introduce Latin American repertoire to US audiences.
Between 1987 and 2008, Saul was Associate Professor and Artist in Residence at Carnegie Mellon University in Pittsburgh, and more recently was Artist-in Residence at the College of the Holy Cross  In the fall of 2019 he is expected to join the faculty of the Boston Conservatory at Berklee.
"Bitran's staggering virtuosity in the live violin part was jaw-dropping" – Florida Sun-Sentinel